ASSIGNED COUNSEL PANEL
Currently, much of my practice is devoted to the representation of poor persons accused of crimes as an assigned attorney. I consider it important to fulfill my professional obligation to provide legal assistance to the poor.

SPECIAL PROSECUTOR SERVICE
When the elected District Attorney is disqualified from prosecuting a case, the court system must call upon veteran criminal defense attorneys to fill the role of Special District Attorney. I have been honored and privileged to have been appointed to this position of public service in over 100 criminal cases.

CHURCH BULLETIN SPONSORSHIP
Please see my advertisements in the weekly bulletins of Mater Christi Catholic Church in Albany and St. Thomas the Apostle Catholic Church in Delmar.

Little League Team Sponsorship
Athletics provide a wonderful opportunity for a child to build a strong body and a strong character. Each year I am proud to sponsor a team in the Bethlehem Little League under the sponsorship title, "Law Office of Paul R. Edwards."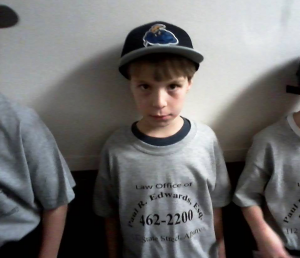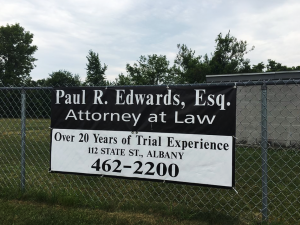 – REQUEST A FREE CONSULTATION –